"Mens running" shoes meant for people who always want something outstanding something to flex but with top notch performance. The shoes mentioned are on the basis of there performance, price and design.
---
Top 10 best mens running shoes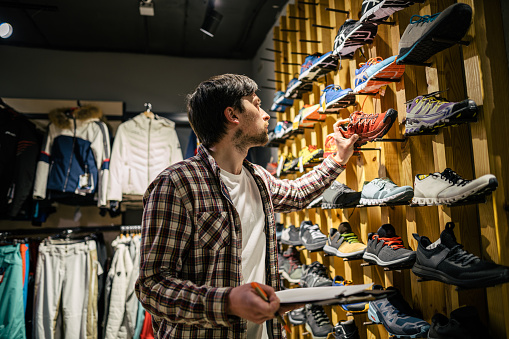 ---
1.Nike ZoomX Vaporfly Next% 2
No blog related to running starts or end without mentioning Nike. This is Nike ZoomX Vaporfly Next% 2. Just like the previous version Nike ZoomX Vaporfly Next% it comes with responsive cushioning and secure support to give you nice and strong push this new version comes with a redesigned upper for everyday comfort not just this is the Nike's fastest road racing shoe. With this performance and design this shoe deserves to be in your shoe rack. One of the best mens running shoe I have ever known.
Rs.19,695
---
2.Adidas 4DFWD Shoes
What we see here is Adidas 4DFWD with this amazing designing this is an amazing example of high tech use in industry, how? let me explain adidas says those cell like chambers you see made from rubber converts vertical pressure to horizontal pressure which in return delivers you a smooth ride whenever a normal shoe makes a contact with ground braking forces comes into action but with Adidas 4DFWD shoes these forces are decrease.
Rs.19,999
---
3.Adidas Ultraboost 21
This the Adidas Ultraboost one of the most popular shoes in running shoes world and this is no joke this something serious we are talking here we see amazing design and performance taking about design this product is made from primeblue as name suggests it's a recycled material made in part with ocean plastic now talking about the performance the shoe comes with 6% more boost capsules ready to deliver you the high performance on every step you take with torsion system now you all must be wandering what it stands for allow me explain Monsieur et Madame torsion system is sort of a platform which helps in decreasing improper flexing of arch or say improper movement of arch by this system you'll have less chances of injury and you'll have more power.
Rs.17,999
---
4.Nike Air Zoom Alphafly NEXT% Flyknit
This is Nike Air Zoom Alphafly NEXT% Flyknit and through my perspective this is the best looking shoe for now. With it's contemporary design and zoom air units which makes it unique not just this they all deliver more energy than any of Nike's racing shoes. The fabric (flyknit) which is steamed and stretched to provide a lightweight product it comes with enhanced breathing and minimal water absorption. Now to amazing part it has a full carbon plate which delivers a snappy sensation with each step.
Nike Air Zoom Alphafly NEXT% Flyknit
Rs.22,795
---
5.Deviate Nitro Elite Racer Men's Running Shoes
This is Deviate Nitro Elite Racer Puma's one of the best running shoes what's amazing about it that it is listed here so the answer for that would be it comes with a carbon plate which delivers maximum energy at toe off and with this Puma's cushion keeps your feet nice and soft so you feel that you are gliding with each step. Not to forget what Puma delivers us at a particular amount no one does amazing design spectacular performance. Though you might see some reviews from people claiming that it doesn't last longer, and that's because those people are not using the shoe properly this a sport shoe not your everyday sneaker or boot. All in all this is a masterpiece by Puma.
Deviate Nitro Elite Racer Men's Running Shoes
Rs.16,999
---
6.UA Flow Velociti Wind 2
What we see here is UA Flow Velociti Wind 2 this is best for speedwork which comes with all in one sole and cushioning system to provide without your pace on the hill or maybe on the road this might be one of the best performance shoe by Under Armour not just this it comes with different colour but black beta-002 suits it better than any other worried about the grip don't be it has plenty of grip which gives you confidence while you are cornering.
$160.00( this nearly equals to Rs.12,251 though price may differ as dollar may inflate or deflate)
---
7.UA HOVR™ Phantom 2 IntelliKnit
Here we are with UA HOVR™ Phantom 2 IntelliKnit whenever this HOVR words joins with any of the shoe name of UA it becomes obvious that this is going to be the most cushioned shoe by UA well yes this one of the most cushioned shoe by UA. It comes with smart knit which is soft, stretchy and mapped to your foot for better movement and breathability.
mens running
UA HOVR™ Phantom 2 IntelliKnit
$140.00( this nearly equals to Rs.10720.08 though price may differ as dollar may inflate or deflate)
---
8.Mizuno-WAVE PROPHECY X
Well this thing here is known as WAVE PROPHECY X by mizuno which is one most under rated brand which always deliver amazing products. Coming to the shoe this made for long lasting runs with it's high cushion which lasts for long run providing you smooth glide for every step you take.
mens running
Rs.N/A
---
9.Asics GEL-NIMBUS 24
Here is the GEL-NIMBUS 24 by Asics which offers advanced impact protection for your long distance training with this upper soft engineered mesh makes it flexible for your long distance run and the maximum cushioning makes your run on the clouds this cushion is FF blast plus which is lightweight without negotiating with softer feel underfoot its not limited to this it also increases the rebound properties of shoe at the toe-off area.
mens running
$160.00( this nearly equals to Rs.12,251 though price may differ as dollar may inflate or deflate).
---
10.New Balance-FuelCell RC Elite v2
You are looking at work of aaaa aarrrrt and the beat drops. Indeed this is an amazing art more physical these are marathon shoes by New Balance known as FuelCell RC Elite v2 and it does mean the name given to it basically it does more than that it comes with full length carbon plate which helps in energy rebound which is then paired with high-rebound fuelcell to give you that high rebound so that your energy is not wasted while taking off. If you are worried about the breathability don't be why do you have to be concerned about that when you are paying that much of money that upper knit breathability comes automatically with this you may notice a flying NB logo on forefoot which is key thing of its styling and believe me it looks amazing in real and reel life both.
$225.00( this nearly equals to Rs.17198.18 though price may differ as dollar may inflate or deflate).